Platinum & International Speaker Sponsor
Sponsor Site A
Smith & Nephew is a global medical technology company with a focus on repairing and healing the human body in three high-growth sectors: Orthopaedics, Endoscopy, Wound Management and ENT.
The company creates innovative products, whose performance has earned the trust of clinicians around the world. We are very proud that every day our products help improve people's lives.
Smith & Nephew Advanced Wound Management 
We're here to help you reduce the human and economic cost of wounds. We do that through a pioneering approach to the design of our products and services that improve patient outcomes, and at the same time conserve resources for health care systems.
We provide high quality products, medical education and services supporting initial wound bed preparation through to full wound closure, targeting chronic and acute wounds, enabling better outcomes for patients and healthcare systems*.
The Wound Management portfolio features:
Products that speed up the healing process in difficult-to-heal wounds
Dressings and products for acute and chronic wounds, including diabetic wounds and burns
Smith & Nephew has all the pieces you need.
Our wide array of innovative products provides you with the key pieces you need to manage a range of burn injuries.
ALLEVYN™ Ag is designed to combine the essential qualities of the ALLEVYN range with the added antimicrobial activity of silver.
ACTICOAT™ is a range of silver coated antimicrobial barrier dressings
RENASYS TOUCH™ is a Negative Pressure Wound Therapy device designed to offer confidence and simplicity with power and portability. This facilitates effective therapy while
supporting individualised patient care from the hospital to the home.
PICO™ is a Single Use Negative Pressure Wound Therapy device canister-free and disposable. This means you can now use NPWT with a wider range of patients in all care settings.
*The decision to use Smith & Nephew products should be made by a healthcare professional, in line with applicable local protocols. Smith & Nephew products should always be used for the indications set out in the applicable instructions for use.
International Speaker Sponsor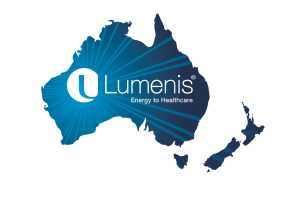 Site 6
Lumenis, the world's largest energy-based medical device company for aesthetic, surgical, and ophthalmic applications, is at the forefront of laser scar therapy with the UltraPulse® system, considered the gold standard CO2 laser of choice for the multidisciplinary treatment of complex burns and traumatic scars.
International Speaker Sponsor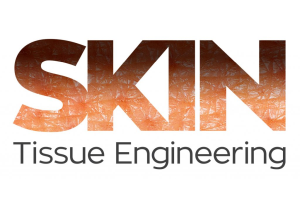 SKIN is a leading start-up South Australian biotech company that is focused on delivering a global paradigm shift in burns and wounds care. Through the development of innovative products, SKIN will remove the need for the skin graft forever.
At present, severe burns and wounds are currently treated with traditional bilayer skin grafts, where a piece of healthy skin the size of the burn or wound is taken from a donor site on the patient and grafted over the affected area.
SKIN has pioneered a process that will replace the need for the skin graft, by growing a patient's own Composite Cultured Skin (CCS). The patient's own cells are isolated from a small graft and cultured separately before being seeded and grown in a biodegradable matrix that produces bilayer skin ready for grafting over their burn wounds. Over 28 days, SKIN will be able to grow enough CCS (2.5sqm) to cover an entire adult.
Skin Tissue Engineering Pty Ltd (SKIN) was founded by Professor Dr John Greenwood AM and Julian Burton OAM. Prof Dr Greenwood and Julian Burton were brought together through the tragedy of the 2002 Bali Bombings, where 202 people lost their lives and many more suffered horrific injuries. Prof Dr Greenwood led the Royal Adelaide Hospital Burn Emergency Response Unit to the Royal Darwin Hospital, where he led the recovery and evacuation process for many of the bombing victims and their families, including Julian Burton who suffered life-threatening burn injuries.
Sponsor Site B
Mölnlycke is a world-leading provider of single-use surgical and wound care products for customers, healthcare professionals and patients.
Our products
We develop and bring to market innovative wound care and surgical products along the entire continuum of care – from prevention to post-acute settings. Our products include:
– Gentle, effective dressings with Safetac® technology, like Mepitel® and Mepilex® to prevent, protect and heal a wide range of wounds
– Safe, efficient, single-use surgical products such as Biogel® surgical gloves, Barrier®, EasyWarm® and ProcedurePak® trays – to minimise infections and increase efficiency in the operating room and beyond.
Our customers
High quality is important to us – because we put patients and our customers at the heart of everything we do. Our products provide value for money, supported by clinical and health economic evidence. And we strive to find new ways to minimise community and hospital-acquired conditions.
Our community
Mölnlycke employs around 7,500 people and is owned by Investor AB. The company headquarters are in Gothenburg, Sweden and we have offices and factories worldwide. We call upon all our staff – wherever they are in the world – to live by our values of passion, learning and integrity.
Site 14 & 15
Care and Repair of Skin
In partnership with EBOS Healthcare
Crawford Healthcare is a rapidly-growing international company dedicated to developing innovative treatments and effective burn and wound care products for the care and repair of skin.
In partnership with EBOS Healthcare, we will soon be bringing a quality range of wound care products to Australia and New Zealand to help facilitate optimal patient outcomes for burns patients.
Please visit our stand to learn more about what our company has to offer.
Conference Dinner Sponsor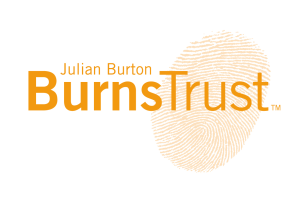 Julian Burton Burns Trust
The Julian Burton Burns Trust was founded by Julian Burton OAM in March 2003 with the support of Professor Greenwood AM and Sheila Kavanagh AO OAM of the Royal Adelaide Hospital Adult Burns Service.
The Burns Trust is now one of Australia's leading community organisations dedicated to burn injury and is committed to influencing social and behavioural change to reduce the incidence and impact of burn injury. Over the past 15 years, the Burns Trust has delivered world-class burns prevention, care and support programs which have made a huge impact in the Australian burns community.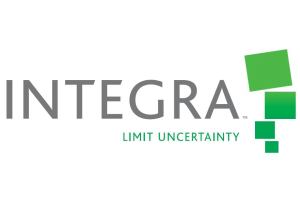 Sites 07 – 08
Integra, a world leader in medical technology, is dedicated to limiting uncertainty for surgeons, so they can concentrate on providing the best patient care. Integra offers innovative solutions in orthopaedic extremity surgery, neurosurgery, and reconstructive and general surgery.
Integra's orthopedic products include devices and implants for foot and ankle, hand and wrist, shoulder and elbow, tendon and peripheral nerve protection and repair, and wound repair.
Integra is a leader in neurosurgery, offering a broad portfolio of implants, devices, instruments and systems used in neurosurgery, neuromonitoring, neurotrauma, and related critical care.
Integra is a leading provider of surgical instruments to hospitals, surgery centers and alternate care sites, including physician and dental offices.

Site 02
Avita Medical develops and distributes regenerative products for the treatment of a broad range of wounds, scars and skin defects. Avita's patented and proprietary collection and application technology provides innovative treatment solutions derived from a patient's own skin.
The Company's regenerative product portfolio includes ReCell® – an innovative clinical solution to repair burns using less donor skin yet with improved functional and aesthetic outcomes.
Site 04
PolyNovo is a global medical device manufacturer. Our NovoSorb BTM (Biodegradable Temporising Matrix) is a unique polyurethane foam based dermal scaffold. We are currently hold a US FDA 510(k) approval. We are currently conducting clinical trials in Australian Burn Centres to obtain our CE Mark.
Regenerating Tissue,Changing Lives
www.polynovo.com.au
Site 10
ConvaTec is a global medical products and technologies company, with leading market positions in advanced wound care, stoma care, continence and critical care. Our products provide a range of clinical and economic benefits, including infection prevention, protection of at-risk skin, improved patient outcomes and reduced total cost of care. Our brands include AQUACEL® advanced wound dressings, which form a gel on contact with wound fluid, creating an optimal environment for wound healing. ConvaTec has more than 9,000 employees and does business in more than 100 countries.
Site 01
Mundipharma provides healthcare that enables Australians to live well and age well. Established as a leader in the development and provision of medicines for pain, we have expanded our portfolio to include innovative treatments for asthma, burns, wounds as well as skin irritations.
Site 03
Accurately diagnosing the severity of burns has always been difficult, even for experienced clinicians.
Moor Instruments offer a solution by providing a choice of Laser Doppler imagers to assist with your treatment decisions.
Our imagers assess and map skin blood flow – clinically proven to relate closely to the healing potential of burn injuries. Please visit us at Booth 3 for more information.
Site 05
Emergency Burn Care – Used by EMS worldwide providing effective Pre-hospital burn management for treatment-transport– and when water is not available.
Our latest dressing and gel formula's containing HA (Hyaluronic Acid) and Micro Kill® or PHMB provide controlled cooling, while reducing the bio-burden and providing welcome pain relief.
R1R2™– Our latest patented formulation for radiation burns provides unparalleled skin protection for patients undergoing radiation or chemo-radiation therapy.
Site 09
Amare Safety as the leading privately owned safety house in Australia is committed to continually refining and improving product and service offering to the marketplace.
Products such as Diphoterine® solution an amphoteric, sterile multi-site washing solution for chemical splashes and Dressilk® a 100% natural silk wound dressing are some of the specialty products on offer to the healthcare industry.
Site 13
Second Skin Company Profile
Second Skin is an Australian owned and operated company that has been supplying custom-made compression garments since 1988. Second Skin is now a world leader in the design, manufacture and service delivery of custom made compression garments for the management of children and adults with burns and trauma injuries. Our garments are prescribed for clients with burns scarring, hernias, lymphoedema, vascular conditions and more.
As well as our custom-made garments we have a range of ready to wear garments, Readyfit, for mild scarring and mild oedema.
Second Skin currently provides compression garments and therapy support services throughout Australia and in New Zealand.
Website Address:
www.secondskin.com.au
Email Address:
perth@secondskin.com.au
Contact Number:
+61 8 9201 9455
Site 16
Acelity
Restoring People's Lives.
Acelity is a globally diversified wound care and regenerative medicine company uniting the strengths of KCI (Negative Pressure Wound Therapy) and Systagenix (Advanced Wound Dressings). Acelity is committed to advancing the science of healing and restoring people's lives. We deliver value through innovative and comprehensive product portfolio, combined with specialised knowledge that leads the industry in quality, safety and customer experience. Please visit acelity.com
Site 17
Therapist Support Laboratory  was established in January 1998 and is proudly 100 % Australian owned and managed.  We manufacture Custom Made and the Original Ready to Fit compression range of garments for the treatment of Burn/Scar Management, Hand Therapy Management and Lymphoedema/Oedema management.  Our extensive  range also includes neoprene, silicon products and Silon Tex Linings.
Our staff,  Lina, Rosa, Cherrie and Lucy are always available to advise on questions regarding  your patients' individual needs.
Please visit our website for a comprehensive listing of products and services provided.
Tel: 03 9421 2880
Fax: 03 9421 1335
Email: tsl@tslaustralia.com.au
Site 18
Ozmedix is a specialist distributor of burn products & equipment to Australia and New Zealand.
Matriderm a 2nd generation dermal replacement.
The only collagen and elastin based dermal matrix. Matriderm supports grafting in a single procedure, saving theatre time and restoring a patient to mobility faster. Used worldwide for over 12 years Matriderm is acclaimed for its superior results, fast regeneration and infection resistance.
Suprathel a thin microporous, synthetic skin substitute.
For the treatment of epidermal and mid-dermal wounds – ideal for donor sites. Suprathel adheres to the surface of the wound providing a biological barrier. It significantly reduces healing time and provides excellent cosmetic outcome. Suprathel dislodges when epithelisation is complete and has been shown to reduce pain by up to 60% – reducing the need for anaesthetics.
Humeca dermatomes, meshers and the modified Meek system.
The modified Meek system is used world-wide for maximising skin grafts on large % TBSA burns. Burns up to 50% TBSA can be grafted in a single stage procedure. Meek procedure guarantees correct graft alignment, improving graft take, with island grafts shown to be more resistant to infection than meshed grafts.
MedicalZ compression garments and gel products.
MedicalZ produces custom and off-the-shelf burn compression garments from superior advanced fabrics.
Come see how the off-the-shelf range can aid patient treatment in a cost-effective way.