Associate Professor Dr Matthias Aust
Plastic Surgeon, Germany
Expert in scar needling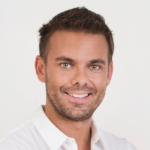 Associate Professor Dr. Matthias is one of the leading researchers in the field of skin needling, his experimental and clinical research focuses on skin regeneration, rejuvenation, scar treatment or wrinkles by percutaneous collagen induction therapy and other strategies in anti aging medicine.
2010 Dr. Matthias Aust finished his professor thesis on the topic: "Percutaneous collagen induction – skin regeneration in vivo by gene expression for scarless healing and remodeling of the extracellular matrix", and got the "first study award to support research to treat deep burn scars with Medical Needling".
Associate Prof. Dr. Aust won the best of europe price 2014 for his research on skin repigmentation given by the german society for Plastic and aestetic surgery. 1015 he was given the "Fiona Wood passion award 2015" in Cambridge, UK.
Dr. Aust demonstrates his clinical and scientific results on many international congresses every year. He published many scientific papers as well as the "Illustreated Guide to Percutaneous Collagen Induction" book in2014.
He is a member of the World Society of Anti-Aging as well as member of the german society of plastic, recontructive and aesthetic surgery.
Professor Cecilia Li, Ph.D., M.Phil., P.D.O.T., OT(C), HKROT.
Professor, Department of Rehabilitation Sciences
The Hong Kong Polytechnic University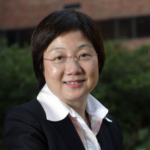 Prof. Cecilia W.P. Li-Tsang is specialized in the field of burns and scar management, developmental disabilities and hand rehabilitation. She is an active researcher as well as an expert clinician to manage complex hand, burns and paediatric cases. She is the Executive member of International Federation of Societies of Hand Therapy and the Member of Scar Academy of British Burns Association.  She was successfully in bidding more than HK40 million of research funding support and has also published over 100 journal articles.
She has successfully developed the Smart Pressure Monitored Suit (SPMS) and Smart Pressure Monitored Padding (SPMP) for management of hypertrophic scar. The two new innovative products were patented in US (SPMS 2013) and Mainland China (SPMS 2011 & SPMP 2014). The "Smart Scar-Care" pad(2nd generation of SPMP) was also awarded the Gold Medal with the Congratulation of Jury at the 45th International Exhibition of Inventions of Geneva, Switzerland and Innovation Award from National Council of Rector, Romania in 2017.  The SPMS was awarded the "Merit Award in the Technological Excellence" in Distinguish Knowledge Transfer Awards, PolyU in 2017 and the Gold Medal at the 37thInnovation and Technology Exhibition in 2009 and the Innovative Product Development Award, PolyU (2009).
In 2012, she has obtained the State Scientific and Technological Progress Award (Second Class Award) which is the highest honor in People's Republic of China in science and technology, in order to recognize her contribution in burns and scar management.
Steven Jeffery
Consultant Burns and Plastic Surgeon, Queen Elizabeth Hospital
Birmingham, UK
Royal Centre for Defence Medicine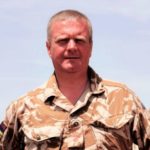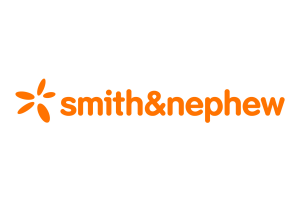 Professor Jeffery is a Consultant Burns and Plastic Surgeon at the Queen Elizabeth Hospital, Birmingham, UK and the Royal Centre for Defence Medicine.​ His interests are burns and complex wounds.
Peter Moortgat
Physiotherapy coordinator
Research & innovation manager
Scar Academy coordinator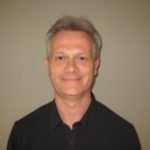 Peter Moortgat graduated as a physical therapist at the "High Institute for Physiotherapy" in Antwerp in 1985. He specialized in burns physiotherapy in 1997. Nowadays he is Research coordinator at OSCARE, Belgium and Academic Coordinator of Scar Academy, an international educational program around scar therapy. He is an executive board member of Global Scar Society and European Tissue Repair Society. He is also a guest lecturer of QMUL University in London, UK and member of the editorial board of Scar, Burns and Healing.
He has special interest in Physical Scar Management, including soft tissue techniques, scar taping, vacuum massage and shockwave therapy. Also micro-needling and mechanobiology of scarring are topics of interest.
Kristina Stiles
Head of Clinical Services at the Katie Piper Foundation
Kristina Stiles is a UK-based burn specialist nurse of 15 years with an interest in burns first aid, education, critical care, pre-hospital and trauma care.
In her most recent posting as the regional Burn Care Advisor, Kristina had bridged the gap between the Fire & Rescue, Ambulance, HEMS, trauma and specialist burn services by delivering burns training to non-specialist clinicians. Exceptional emergency, trauma and rescue expertise is delivered to burn patients often amidst situational, safety and environmental factors that are far removed from the sheltered, warm and well-resourced burns unit setting. Kristina's work had been dedicated to promoting recognition that the pre-hospital care providers form an essential part of the patient's journey through burn injury and are an integral part of the burns team. Kristina is also the Chair of the British Burn Association's (BBA) Pre-Hospital Specialist Interest Group, which aims to support the pre-hospital needs of burn patients and clinicians involved in their care.
Kristina has lead on the regional publicity campaigns for the annual National Burn Awareness Day and was part of the team awarded the "Innovation in Care Award" for the Burn Care Advisory role.
As the Lead Nurse for London and South East of England Burn Network (www.lsebn.nhs.uk), Kristina had supported a team of senior nurses on projects to develop evidence-based burn referral, transfer and wound care practice guidelines, which have become the standard of care across the London and South East region in the UK.
As the BBA Executive Committee Member, Kristina was part of a team who developed "The Burns Game" (www.burnsgame.com) as an educational resource for any clinicians involved in the care of the burn injured patients.