Speakers: Mr. Peter Moortgat, Prof. Cecilia Li, Ms. Eve Zhang, Ms. Effie Deng
This workshop will cover the scientific background of hypertrophic scar formation and share some updated theories on management of hypertrophic scar (HS) based on mechano-transduction and histological aspects of HS.  Recent findings on non-invasive scar management including pressure therapy and silicone gel will be shared and discussed.
New concept of pressure-and hydration-intervention will be introduced and demonstrated.  Pressure measurements will be illustrated using the pliance x pressure sensing system.  Vacuum therapy and mechanical off-loading techniques (e.g. scar taping) on scars will also be demonstrated during the workshop.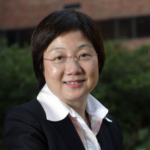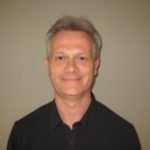 Date:  Monday 15 October 2018
Time: 7.30am for 8.00am start, 5.00pm finish
Cost: $120pp
Where: Centre for Children's Health Research
62 Graham Street, South Brisbane 4101
The Workshop is now fully booked.  If you would like to be added to a wait list please contact liz@conferencedesign.com.au
At the end of the workshop, participants are expected to:
1. Have a better understanding of HS formation and its aetiology
2. Understand the mechano-transduction theory on scar management
3. Measure the interface pressure under pressure garments (+ padding) using the pliance x system
4. Identify the hydration mechanism of silicone gel sheets
5. Understand how the integrated pressure and gel intervention work on HS
6. Demonstrate how the mechano-stress could be reduced by taping methods
7. Understand the mechanism of vacuum therapy
Parking is available at Mater Hill Car Park and the Hancock Street Car Parks.
Costs can be located on the Mater website
There are also bus services from Mater Hill Bus Station and the South Bank train station is 400m walk (7 min walk) from the hospital.
Click here for information about getting to the hospital.