Your invitation to participate
On behalf of the 2019 Organising Committee we are delighted to invite you to participate in a pre-meeting workshop – Health Practitioners' Toolkit for Trauma-Informed Care in Burns
Facilitated by Martha Druery, Dr Alexandra De Young, Helen Jowlett & Dr Shelley Wiechman
This half-day workshop provides an insight into the ways in which traumatic injury impacts on the neurobiology, thought processes and behavior of burns patients across the lifespan, and those who care for them. It will outline the ways in which health practitioners and researchers can engage with traumatized individuals to optimise adherence and positive outcomes.
Case studies and experiential activities will be utilized to facilitate a skills-based approach, equipping you to work collaboratively with burns patients and their families. The workshop also incorporates empirical content to better understand the personal impact of working in this area and build your own trauma resilience for sustained practice in this specialized field.
Who should attend?
This workshop has been designed to cater to all disciplines involved in direct patient and family contact in the burns field, from critical care, to acute settings, through to long-term rehabilitation roles. Research staff whose duties also involve direct contact with patients and families would also benefit from attending.
Learning Outcomes
At the end of this workshop, participants will have;
Awareness of the components of a Trauma Informed approach to patient-centred care
An outline of the elements of Psychological First Aid for utility in the clinical environment
Introductory knowledge of the neurobiology of trauma exposure, threat appraisal and stress responses (cognitive and behavioural) across the lifespan
Application of the above in terms of implications for trauma and stress responses in the clinical environment and for treatment adherence
An understanding of the role of developmental trauma (adverse childhood experiences) and prior trauma in subsequent behavior (eg addiction, aggression, criminal conduct) and responses to burn trauma
Insight offered by a content expert into the particular experience of trauma for people from Aboriginal and/or Torres Strait Islander, diverse cultural and linguistic backgrounds
Awareness of the implications of trauma for pain, sleep, and appetite
Strategies to effectively engage with traumatized patients and family members for optimal treatment engagement and positive outcomes
Understanding of the empirical impacts of working with traumatized people on health practitioners
Strategies to build and maintain your trauma resilience, individually and within your team
Workshop – Health Practitioners' Toolkit for Trauma-Informed Care in Burns
Date: Tuesday 15 October 2019
Time: 8.00am – 1.00pm
Venue: Grand Ballroom 1, Hotel Grand Chancellor Hobart
Cost: $65pp
Registration: The Workshop – Health Practitioners' Toolkit is now FULL. Please email us if you would like to be placed on the waiting list
mail@conferencedesign.com.au 
Dr Alexandra De Young (PhD [Clinical Psychology]; B.Psych [Hons 1]) is a clinical psychologist and research fellow with the Centre for Children's Burns and Trauma Research (CCBTR), UQ Child Health Research Centre. Dr De Young completed her PhD in Clinical Psychology at the University of Queensland in 2011 and her expertise is in the area of understanding the psychological consequences of traumatic injury for very young children and their parents. Dr De Young is currently involved in a program of research investigating assessment tools and early interventions for improving pain management and preventing the development of posttraumatic stress reactions in young injured children and their parents.  Research findings by De Young and team have been translated into training programs for teachers and health professionals to promote responsive trauma-informed care in school and hospital settings.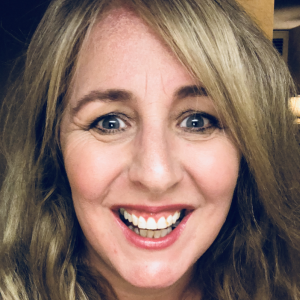 Helen Jowett has over 20 years of paediatric experience at the Royal Children's Hospital, Melbourne which is the Paediatric Major Trauma Service for Victoria where she holds the position of, Trauma Manager.
She coordinates state wide paediatric trauma education within regional Victoria, delivering much needed trauma team training and education to rural clinicians for the past ten years. She is also an EMST coordinator with the Royal College of Surgeons.
She is a member of the Trauma Case Review Group which is a sub committee of the State Trauma Committee at the Department of Health, Victoria.
Helen has recently participated in multiple site visits and is a serving member of the Royal Australasian College of Surgeons Trauma Verification Committee.
She is also a member of the Australasian Trauma Society executive committee where she plays an integral role in the organising and scientific committees for their annual conference.
Helen is passionate about paediatric patients and is committed to injury prevention and safety in 'little people'. She has three beautiful, active children who unfortunately compete in very active sports.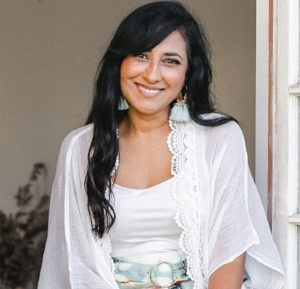 Martha Druery is currently enrolled in a PhD in the Faculty of Medicine at the University of Queensland, having previously worked as a Social Work Specialist in Intensive Care and Burns across adult and paediatric hospital settings since 1997. She has led a private practice in Brisbane for the last 5 years, focused on clinical supervision and adjustment to traumatic injury and bereavement from sudden death, suicide and homicide. She is actively involved in national burn care with first author publications, invited conference presentations, workshops and volunteer work as the Psychosocial Clinical Advisor with Burnslife, a Queensland charity. Her doctoral research is investigating Quality of Life outcomes post-burns in adults. Martha brings her business motto of "doing heavy work, lightly" to her presentation style, seeking to inspire and entertain whilst exploring the most serious of themes; trauma, grief, human suffering, resilience, hope and triumph.