SPONSORS
The hosting of the ANZBA 2016 ASM has been made possible by the generous support of the following organisations.  Please visit our sponsorship options page to see how your organisation could support this conference.
PLATINUM & SPEAKER SPONSOR
SITES 24-25, 30-31
Smith & Nephew believe it is time to reduce the human and economic cost of wounds. We deliver the most advanced and complete wound management solutions in exudate management, barrier protection and infection management resulting in improved quality of life for the thousands of people impacted by wounds.
In developing innovative responses to wound care problems, we seek imaginative solutions that improve wound outcomes for patients and at the same time conserve resources for healthcare systems.
An understanding of our philosophy of innovation and support by those in acute hospitals, community and aged care settings is demonstrated in their ongoing involvement with Smith & Nephew as their wound management solutions partner.
Smith & Nephew: For patients. For budgets. For today.
GOLD SPONSOR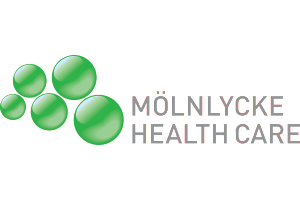 SITES 20-21, 26-27
Mölnlycke Health Care is a world-leading provider of single-use surgical and wound care products for customers, healthcare professionals and patients.
Our products
We develop and bring to market innovative wound care and surgical products along the entire continuum of care – from prevention to post-acute settings. Our products include:
– Gentle, effective dressings with Safetac® technology, like Mepitel® and Mepilex® to prevent, protect and heal a wide range of wounds
– Safe, efficient, single-use surgical products such as Biogel® surgical gloves, Barrier®, EasyWarm® and ProcedurePak® trays – to minimise infections and increase efficiency in the operating room and beyond.
Our customers
High quality is important to us – because we put patients and our customers at the heart of everything we do. Our products provide value for money, supported by clinical and health economic evidence. And we strive to find new ways to minimise community and hospital-acquired conditions.
Our community
Mölnlycke Health Care employs around 7,500 people and is owned by Investor AB. The company headquarters are in Gothenburg, Sweden and we have offices and factories worldwide. We call upon all our staff – wherever they are in the world – to live by our values of passion, learning and integrity.
SPEAKER SPONSOR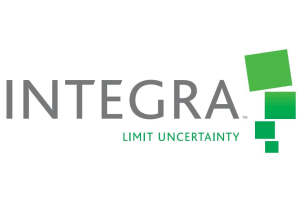 SITES 17-18
Integra LifeSciences, a world leader in medical technology, is dedicated to limiting uncertainty for surgeons, so they can concentrate on providing the best patient care. Integra offers innovative solutions in orthopaedic extremity surgery, neurosurgery, spine surgery, and reconstructive and general surgery.
Integra's orthopaedic products include devices and implants for foot and ankle, hand and wrist, shoulder and elbow, peripheral nerve protection and repair, and wound repair.
For more information please contact us on 1300 550 599 or click here to send an email.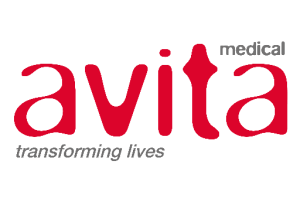 SITE 01
Avita Medical develops and distributes regenerative products for the treatment of a broad range of wounds, scars and skin defects. Avita's patented and proprietary collection and application technology provides innovative treatment solutions derived from a patient's own skin.
The Company's regenerative product portfolio includes ReCell(r) – an innovative clinical solution to repair burns using less donor skin yet with improved functional and aesthetic outcomes
SITE 02
PolyNovo is pleased to display at ANZBA 2016. PolyNovo is the developer of unique, patented, biodegradable polymers for use in medical devices. Our vision is:
To provide unique and innovative regenerative products for burns, surgical wounds, hernia repair, trauma, orthopaedics and reconstructive surgery
Our BTM™ (Biodegradable Temporising Matrix) is the first commercial product on the market.
The BTM is a novel synthetic biodegradable dermal scaffold. This is now available for sale in New Zealand with indications for use in Surgical Wounds such as: trauma, wide excisions, scar revision, deep dermal burn, pressure injuries, VLU, DRFU.
Please visit our booth, No:2, to learn more about this novel dermal scaffold to see some of the outstanding clinical outcomes.
The BTM has US FDA 510(k) certification and is currently progressing through CE Mark trials.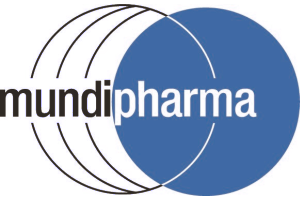 SITE 15
Mundipharma provides healthcare that enables Australians to live well and age well. Established as a leader in the development and provision of medicines for pain, we have expanded our portfolio to include innovative treatments for asthma, burns, wounds as well as skin irritations.
SITE 19
Restoring People's Lives.
Acelity is a globally diversified wound care and regenerative medicine company uniting the strengths of KCI, LifeCell and Systagenix. Acelity is committed to advancing the science of healing and restoring people's lives. We deliver value through innovative and comprehensive product portfolio, combined with specialised knowledge that leads the industry in quality, safety and customer experience. Please visit our website.
SITE 14
Trusted Wound Care Experts in your Community for 18 Years
Healthvision is an award winning and ACC accredited provider of in-home nursing care, community support and rehabilitation in New Zealand.
Our team of Community Nurses are highly regarded wound care experts, and we provide ACC funded wound care for both non-complex and complex injuries, including burns.
Due to our expertise, our nurses have the authority to use complex wound care products that can result in faster healing rates for your patients.
Our specialist wound care nursing services are currently available in Auckland, Waikato, Bay of Plenty and Christchurch, 7days a week.
Our team is committed, flexible and provide a highly personalised service that helps meet the needs of your patients.  We pride ourselves on ensuring continuity of care with dedicated nurses – so you can be confident that your patients are experiencing the very best care and service.
To enquire about our services or discuss your individual needs
Call us free on 0508 733 377
MEDIA SPONSOR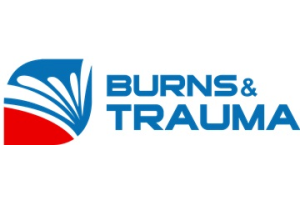 Burns & Trauma is an open access, peer-reviewed journal publishing the latest developments in basic, clinical and translational research related to burns and traumatic injuries. With a special focus on prevention efforts, clinical treatment and basic research in developing countries, the journal welcomes submissions in various aspects of biomaterials, tissue engineering, stem cells, critical care, immunobiology, skin transplantation, prevention and regeneration of burns and trauma injury.
Burns & Trauma is the official journal of Chinese Burn Association, Chinese Burn Care & Rehabilitation Association and Chinese Society for Scar Medicine.
Indexing: ESCI, DOAJ
Welcome submissions!  More details at www.burnstrauma.com.
EXHIBITORS
The exhibition will run for the duration of the meeting (Tuesday evening Welcome Reception + 3 session days) with morning tea, afternoon tea and lunch served in the exhibition area. The welcome reception will also be held in the exhibition area.
Individual sites cost $4,500.  Upgrade to Silver Sponsorship for only $1,000 more!  Click here for more information.