Dr Joel Steven Fish
Invited Speaker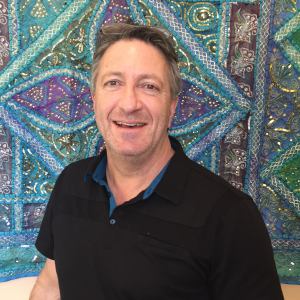 Joel Steven Fish, is currently the Medical Director, Burn Program, The Hospital for Sick Children
Dr. Fish graduated from McMAster Medical School in 1986 and completed his Royal College of Physicians and Surgeons of Canada Specialty training in Plastic Surgery at the University of Toronto, Department of Surgery in 1994. Dr Fish specializes in burns and complex wound care and currently is the Medical Director of the Burn Program at the Hospital for Sick Children in Toronto since 2009. Dr Fish's research work in burn depth is done collaboratively with the National Research Council of Canada based in Winnipeg using near Infrared technology. Dr. Fish also ran a specialty clinic for survivors of Electrical Injury which is the one of its kind in Canada at the St. Johns Rehabilitation Hospital where he also held the position of Medical Director of the Workers Compensation Burn Specialty Program for more than ten years and also served as the Chief Medical Officer for 2.5 years. Dr Fish was the Medical Director of the adult burn unit at the Sunnybrook Hospital (Ross Tilley Burn Centre) for 13 years. Dr Fish is actively involved in the Division of Plastic Surgery as a member of the Executive Committee and is the Research Director for the Division of Plastic and reconstructive surgery. Dr Fish was appointed as a Royal College Examiner for the specialty of Plastic Surgery in 2009.
Dr Fish is also the Smith & Nephew Breakfast speaker on Thursday 13th October.
Nicole Gibran, MD, FACS
Invited Speaker
Nicole S. Gibran, MD, FACS received her bachelor's degree at Brown University, and her medical degree at Boston University. After a residency in the Boston University Department of Surgery under the mentorship of Dr. Erwin Hirsch, she completed a clinical fellowship in the UW Burn Center with Drs. David Heimbach and Loren Engrav. An NIH Trauma Research T32 Fellowship in the Skin Biology Laboratory of Dr. Karen Holbrook and research training in the laboratory of Dr. Helene Sage followed. She was promoted to Assistant Professor in 1994 and attends as a burn surgeon at Harborview Medical Center. A Professor in the UW Medicine Department of Surgery, she has been the Director of the UW Medicine Regional Burn Center since 2002 and the UW Burn Fellowship from 2002 through 2014. In this role she has emphasized team building and mentoring residents and junior faculty interested in burns. Clinically she has been most interested in promoting optimal clinical outcomes by introducing metrics into our daily practice both in her practice and Nationally.
Ingrid S. Parry, MS, PT
Invited Speaker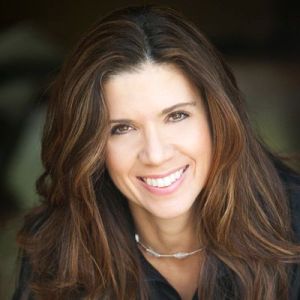 Ingrid S. Parry, MS, PT received her BS in kinesiology from the University of Colorado, Boulder and her MS in physical therapy from Duke University, USA. She has worked in burn care for 21 years and currently holds the dual roles of Rehabilitation Research Therapist and Burn Rehabilitation Physical Therapist at Shriners Hospital for Children, Northern California and the University of California, Davis.  Ingrid has been an active member and leader within the American Burn Association.   She currently serves on the Verification Committee, Archives Committee, and is chairperson of the Rehabilitation Committee. She is a past member of the American Burn Association Board of Trustees and Membership Advisory Committee. Ingrid serves as a reviewer for the Journal of Burn Care & Research and the international journal Burns and is a member of the ISBI Rehabilitation Committee. Ingrid's primary research interests have been in the area of facial scar management, interactive video games, burn therapist competency and practice guideline development. Her foundational publication on the Burn Rehabilitation Therapist Competency Tool has been used by multiple burn centers throughout the US for clinician training and serves as a basis for the pending development of a burn therapist certification in the US.
Charis Kelly RN(EC), MN
Invited Speaker
Charis completed 2 undergraduate degrees from Queen's University before receiving her Masters of Nursing and Nurse Practitioner designation in 2004.  She has worked at SickKids since 2000 transitioning from bedside nurse, to Nurse Educator and has been the Pediatric Nurse Practitioner in the Burn/Plastic Surgery Program since 2007.
Charis provides comprehensive care to pediatric burn patients and their families throughout the entire continuum of care.  She utilizes her expertise afforded to her as an NP to coordinate inpatient care as well as discharging patients efficiently.  She ensures families are well transitioned to the outpatient setting.  Charis is highly skilled at providing pain and anxiety management for this vulnerable population ensuring optimal quality of care.  She independently leads her own Nurse Practitioner Burn Clinic where she effectively cares for her patients and families ensuring all Burn Team members provide needed services.  She focuses on treating the pediatric burn population as well as children with complex wounds and skin conditions.  She has played a valuable role having SickKids recognized as the first Verified Pediatric Burn Program in Canada as well as the creation of the Laser Therapy Program for Burn Scar Modulation, making SickKids the first pediatric facility to provide this therapy in Canada.
Charis is on the hospital-wide Wound Care Committee as well as the Pain Matters Committee.  She is a member of the RNAO, NPAO and American Burn Association, where she was previously a member of the American Burn Association Burn Prevention Committee.  She is Chair of the Burn Prevention Outreach Committee at SickKids where she has spearheaded prevention materials such as a video news release which has been translated into a variety of languages as well as a poster which won the People's Choice Award at the 2013 ABA Conference.    Charis's contributions have been recognized locally by her peers as well as provincially having received the 2012 Grace Evelyn Simpson Reeves Excellence Award in Advanced Practice Nurse Category at SickKids and the 2013 Toronto Star Nightingale Award presented to an Ontario nurse on a yearly basis.
Sir William and Lady Manchester Charitable Trust 
Dr. Matthias B. Donelan
Invited Speaker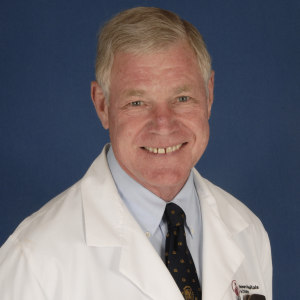 Dr. Donelan is currently The Chief of Staff at Shriners Hospitals for Children – Boston, MA; Associate Clinical Professor of Surgery at Harvard Medical School and Visiting Surgeon at the Massachusetts General Hospital.
Dr. Matthias B. Donelan graduated from Harvard College in 1967 and received his medical degree from the Tufts University School of Medicine in 1972 after spending an elective year as a Student Fellow in Pathology.  He received his surgical and plastic surgical training at the Massachusetts General Hospital and subsequently spent an invaluable year as Plastic Surgical Tutor Specialist with Sir William Manchester at the Middlemore Hospital in Auckland, New Zealand.  Dr. Donelan is currently Associate Clinical Professor of Surgery at Harvard Medical School and Visiting Surgeon at the Massachusetts General Hospital.  He has been Chief of Plastic Surgery at the Boston Shriners Hospital since 1982 and is currently also the Chief of Staff.
Dr. Donelan is a widely recognized expert in the field of burn reconstructive surgery and has developed numerous innovative techniques to enhance the care of burn patients.  He has multiple publications in peer-reviewed scientific journals, and has written definitive textbook chapters on burn reconstruction.  Dr. Donelan has long been an advocate for scar rehabilitation through tension relief and the use of phototherapy and advanced laser technologies.  He is currently investigating fractional CO2 laser treatment for aesthetic and reconstructive indications in burn and trauma patients.  In addition to clinical and scientific activities he is involved in residency training and is on the executive committee of the Harvard Combined Plastic Surgery Training Program.
David G. Greenhalgh, MD, FACS
Invited Speaker
David G. Greenhalgh, MD, FACS, was named Chief of Staff for Burn Surgery at the Shriners Hospitals for Children Northern California and Chief of the Burn Division, Department of Surgery, for the University of California, Davis School of Medicine in 1997. In 1999 he became Professor.  Dr. Greenhalgh graduated from the State University of New York Upstate Medical Center in Syracuse, New York, and then completed his General Surgery Residency at the Medical Center Hospital of Vermont.  He spent a one year Fellowship conducting surgical research at the University of Vermont. This year was followed by a one-year Fellowship in wound healing research at the University of Washington and then another year of burn Fellowship at Harborview Medical Center in Seattle, Washington. Upon completion of his Fellowships in 1989, Dr. Greenhalgh was employed at Shriners Hospitals for Children Cincinnati and the University of Cincinnati. In 2006, Dr. Greenhalgh served as President of the American Burn Association and he is currently Treasurer of the International Society for Burn Injuries.  He performs research in the molecular and cellular responses to injury, sepsis, scar formation and burn prevention.  He has published over 250 peer reviewed papers and chapters.  He is editor to the textbook entitled "Burn Care for the General Surgeon and General Practitioner" which will be released this year. Dr. Greenhalgh has led a fellowship in Burn Surgery that has trained many of the junior burn surgeons.
Dr Sven Hansen, MBChB, MBA
Invited Speaker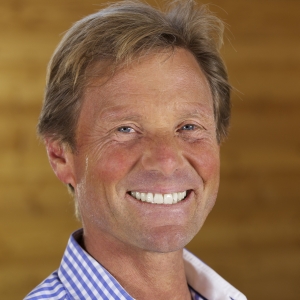 Dr Sven Hansen, (MBChB, MBA) has pioneered preventative medicine, stress mastery, and the Performance mindset.  He has worked with many global, sports and educational organizations to Build Resilience.  Sven challenges you to transform by integrating physical, emotional, cognitive and moral resilience into life, leadership and business.
With a background in Special Forces and Sports Medicine, Sven has run resilience courses in Business since 1988.  As Founder of the Resilience Institute, he leads teams in Australasia, Asia, Europe and the US, helping businesses craft resilience into their people and teams.  He is a regular conference speaker on resilience, human factors, leadership and health.