International Speaker & Cafe Sponsor
BOOTH 06
Mölnlycke is a world-leading medical products and solutions company that equips healthcare professionals to achieve the best patient, clinical and economic outcomes. We design and supply products and solutions for use in wound treatment, pressure injury, infection prevention and surgery. Our products and solutions provide value for money supported by clinical and health economic evidence.
International Speaker Sponsor
BOOTH 14
Jobskin has a long and rich history in the field of compression garments having been originally developed by an early pioneer of compression in the USA, Conrad Jobst whose original interest in the management of vascular conditions led to the development of compression garments. JOBSKIN garments were developed in the 1960s in conjunction with the Shriners Burn Institute, Jobskin was purchased by Smith & Nephew in 1991 and recently acquired by a local Australian company in 2019.  Throughout this, technology has enabled significant developments in the science of compression – in fabric construction and in the design and fabrication of the compression garments themselves.
The Jobskin team is comprised of clinical advisors, experienced designers and specialised machinists to ensure design and fabrication excellence and therapeutic effectiveness.  Our clinical advisors and designers are very willing to work with you to provide the best custom garment, with the right compression, ensuring that we're all working together towards better solutions.
BOOTH 12 & 13
We are a global medical device company that delivers improved patient outcomes through the use of our NovoSorb™ biodegradable polymer technology.
NovoSorb BTM (Biodegradable Temporising Matrix) is a wound dressing intended for treatment of full-thickness wounds and burns where the dermal structure has been lost to trauma, or damaged requiring surgical removal, and requires a split-thickness skin graft for final closure.
Improving outcomes. Changing lives
BOOTH 01
Therapist Support Laboratory
Therapist Support Laboratory was established in January 1998 and is proudly 100 % Australian owned and managed. We manufacture Custom Made and the original Ready to Fit compression range of garments for the treatment of Burn/Scar Management, Hand Therapy Management and Lymphoedema/Oedema Management. Our extensive range also includes neoprene, silicon products and Silon Tex Linings.
Our staff, Lina, Rosa, Cherrie and Lucy are always available to advise on questions regarding your patients' individual needs.
Please visit our website for a comprehensive listing of products and services provided.
BOOTH 07 & 08
Amare Safety
Amare Safety as the leading privately owned safety house in Australia is committed to continually refining and improving product and service offering to the marketplace. This has been achieved by bringing to the market new products and services from the world's leading product producers.
Products such as Diphoterine® and Hexafluorine® solution an amphoteric, sterile, multi-site washing solution for chemical splashes are some of the specialty products on offer to the healthcare and industrial markets.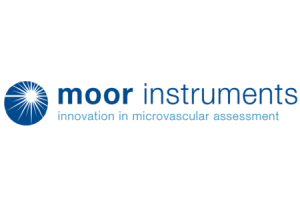 BOOTH 09
Moor Laser Doppler Imaging
Accurately diagnosing the severity of burns has always been difficult, even for experienced clinicians.
Moor Instruments offers a solution by providing a choice of Laser Doppler imagers to assist with your treatment decisions.
Moor imagers assess and map skin blood flow – clinically proven to relate closely to the healing potential of burn injuries.
Your local ANZ Partner for Moor imagers, service, installation and training is SDR Scientific. SDR Scientific is proud to have been awarded Distributor of the Year by Moor Instruments for a number of years in a row.
Please visit us at Booth 10 for more information.