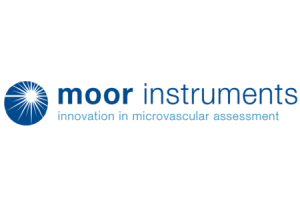 BOOTH 09
Moor Laser Doppler Imaging
Accurately diagnosing the severity of burns has always been difficult, even for experienced clinicians.
Moor Instruments offers a solution by providing a choice of Laser Doppler imagers to assist with your treatment decisions.
Moor imagers assess and map skin blood flow – clinically proven to relate closely to the healing potential of burn injuries.
Your local ANZ Partner for Moor imagers, service, installation and training is SDR Scientific. SDR Scientific is proud to have been awarded Distributor of the Year by Moor Instruments for a number of years in a row.
Please visit us at Booth 10 for more information.